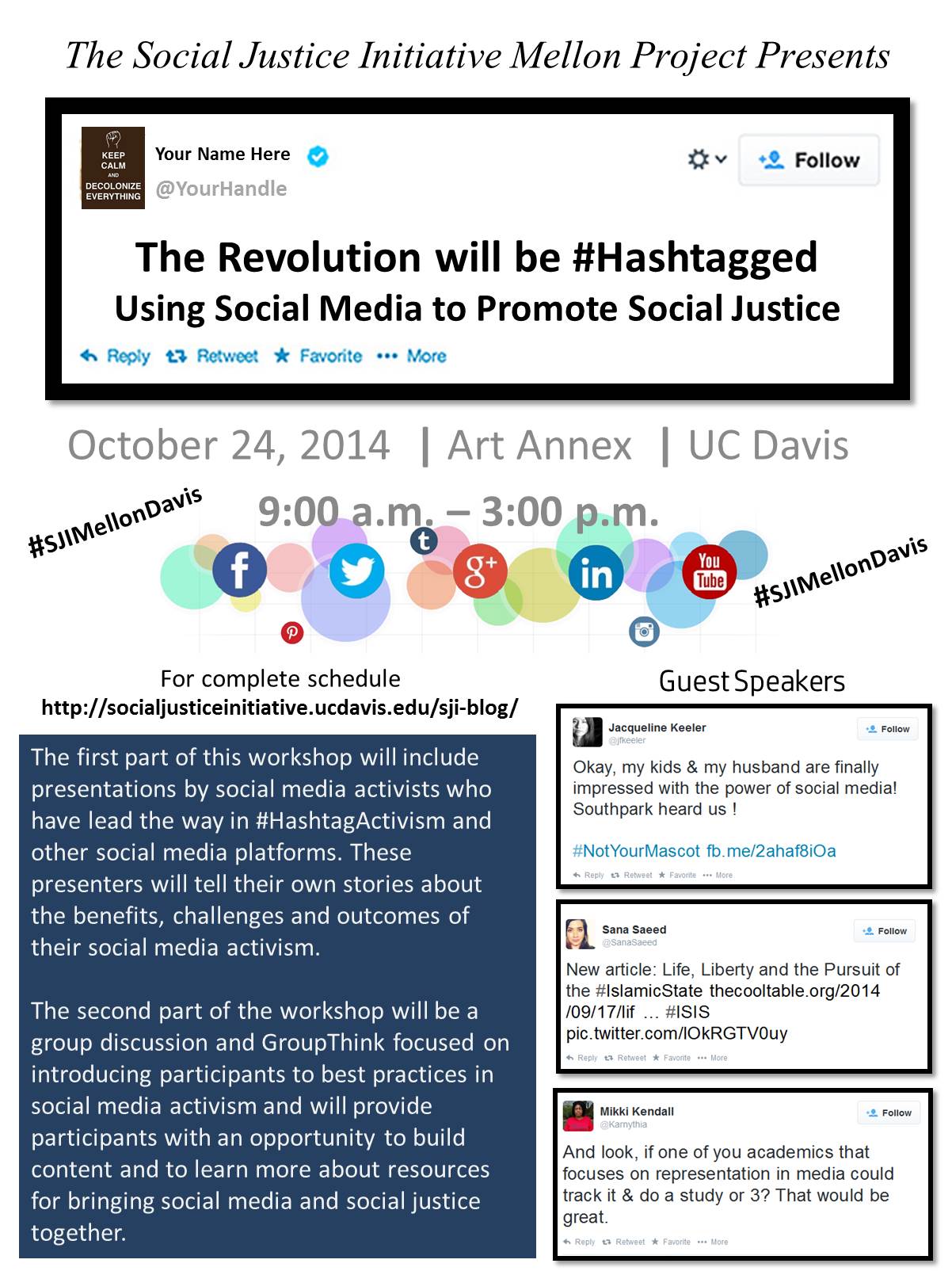 The Revolution Will Be #Hashtagged:
Using Social Media to Promote Social Justice
The growth of popular formats in social media are being used to claim space, and represent social justice movements that might not otherwise be a part of the national popular discourse. There have been a number of examples over the past few years of social justice movements that use social media to organize, and call attention to activist movements throughout the world. Now that social media has launched global campaigns and supported social justice activism, there is a growing intellectual discourse developing about the best ways to harness the momentum of social media to engage and mobilize people and movements. The first part of this workshop will include presentations by social media activists who have lead the way in #HashtagActivism and other social media platforms. These presenters will tell their own stories about the benefits, challenges and outcomes of their social media activism. Their presentations will consider: What is the impact (fallout and support) of engaging in social media activism? & What are some best practices and/or tips for using social media as a tool of social justice? The second part of the workshop will be a group discussion and GroupThink focused on introducing participants to best practices in social media activism and will provide participants with an opportunity to build content and to learn more about resources for bringing social media and social justice together.
Program

How to "Hashtag" and "Tweet" this workshop (9:00)
Introductions: What I do in Social Media/ What Social Media means to my work/ activism? (9:15)
Invited Speakers (10:00)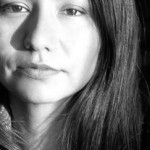 Jacqueline Keeler, Eradicating Offensive Native Mascotry: Jacqueline Keeler is a Navajo/Yankton Dakota Sioux writer living in Portland, Oregon and is a founder of EONM.org (Eradicating Offensive Native Mascotry). She has been published in Salon.com, Indian Country Today and the Nation. She is finishing her first novel "Leaving the Glittering World" set in the shadow of the Hanford Nuclear Reservation in Washington State during the discovery of Kennewick Man.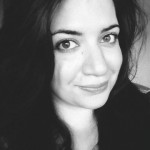 Sanna Saeed, writer: Sana Saeed is a writer on media critique and minority representation in popular media. She is a producer for AJ+, the new digital division of the Al Jazeera Media Network, based in San Francisco. Her work has appeared in Al Jazeera English, Salon, Guardian, ReadWrite, Huffington Post, Policy Mic, The Alternatives Journal, Al Akhbar English, The Islamic Monthly and Buzzfeed. She tweets at @SanaSaeed.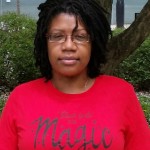 Mikki Kendall, Hoodfeminism.com: Mikki Kendall a writer and occasional feminist divides her time between two careers, a family, and brunch. The last is necessary to provide the energy she needs for everything else on her to-do list. Her writing can be found at XO Jane, Salon, NPR's Code Switch, Guardian, and a host of other places willing to let her rant. She commits occasional acts of fiction largely focusing on black people in every situation under the sun, and a few under undefined celestial bodies. She can often be found on Twitter engaging in the highest quality shenanigans as @karnythia.
Q&A (11:30)
Lunch (12:00)
Workshop: (Making the Most of your Social Media right now) (1:00)
Group Think (2:00)