Affiliated Faculty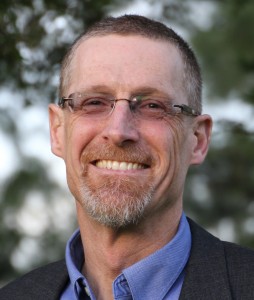 Chris Benner
Associate Professor, Human & Community Development
ccbenner@ucdavis.edu
Dr. Chris Benner is an Associate Professor of Community and Regional Development, and Chair of the Geography Graduate Group at the University of California, Davis.  His research focuses on the relationships between technological change, regional development, and the structure of economic opportunity, focusing on regional labor markets and the transformation of work and employment patterns. His applied policy work focuses on workforce development policy, the structure, dynamics and evaluation of workforce intermediaries, and strategies for promoting regional equity. Dr. Benner's recent book, co-authored with Manuel Pastor, is Just Growth:  Inclusion and Prosperity in America's Metropolitan Regions, which helps uncover the subtle and detailed processes, policies and institutional arrangement that might help explain how certain regions around the country have been able to consistently link prosperity and inclusion. Breaking new ground in its research methods, the book argues that we need more than just growth (or growth alone), and that especially in the context of our current economic stagnation and inequality, lessons from these "just growth" regions can help shape a new paradigm in which the promotion of social equity is not simply seen as a beneficial social goal but as an important component of economic development policy and practice.  He received his Ph.D. in City and Regional Planning from the University of California, Berkeley.
His previous book, co-authored with Manuel Pastor and Martha Matsuoka, is This Could Be The Start of Something Big: Social Movements for Regional Equity and the Future of Metropolitan America, which examines new regional movements around community development, policy initiatives, and social movement organizing, and their potential for promoting greater economic opportunity for disadvantaged residents in metropolitan areas.  Prior to joining UC Davis, he was an Assistant Professor of Geography at Pennsylvania State University.  Prior to that, he was a research associate at Working Partnerships USA, a dynamic non-profit advocacy organization in Silicon Valley working to rebuild links between economic policy and community well-being.  Benner's work has also included providing technical assistance to the Congress of South African Trade Unions (COSATU), analyzing regional development strategies for the Organization of Economic Cooperation and Development (OECD), evaluating workforce development programs for the Keystone Research Center and the Pennsylvania Department of Labor & Industry and serving on technical advisory boards for the Urban Habitat Program (San Francisco), the Center for Policy Initiatives (San Diego) and the California Economic Strategy Panel.
---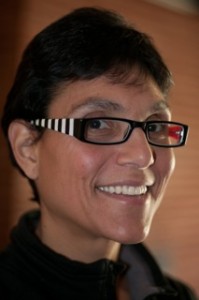 Natalia Debb-Sossa
Assistant Professor, Chicana/o Studies
ndeebsossa@ucdavis.edu
Natalia Deeb-Sossa, an Assistant professor in the University of California at Davis' Chicana/o Studies Department, has conducted research in medical sociology, social psychology, symbolic interaction, race, class and gender, and methodology. All of her work makes contributions to substantive issues in inequality. In her dissertation , through participant observation and in- depth interviews, Natalia analyzed how workers at a private, not-for-profit health care center reproduce –or resist reproducing– inequalities of race, class and gender in their interactions with each other and in their daily work with the poor, especially Latinas/os. These inequalities are examined in a setting where health care providers face competing goals, conflicting demands, and understaffing.
Her current research focuses on women's reproductive rights; Mexican women's access to health via formal (institutional) and informal (cultural) avenues; study of curanderas, parteras, yerberas, sources of healthcare for sexually transmitted infections (STIs), family planning, and abortion; and health care issues with Mexican migrant agricultural workers.
---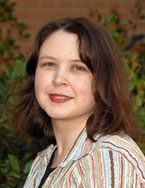 Katherine Florey
Professor, School of Law – Dean's Office
kjflorey@ucdavis.edu
Katherine Florey's scholarship focuses on federal courts, choice of law, and civil procedure. Within these fields, she is particularly interested in sovereign immunity, theories of jurisdiction, and the procedural rules applicable to tribal courts. Her current research considers the ways in which Native American tribes and tribal courts represent a sort of "third prong" of federalism, fitting  partially but uneasily into the body of doctrine that governs the relationship between state and federal courts. Before joining the UC Davis faculty in 2007, Professor Florey served as a law clerk to the Honorable William Fletcher of the Ninth Circuit Court of Appeals. She received her J.D. from UC Berkeley (Boalt Hall), where she received the Thelen Marrin Award for graduating first in her class. Prior to law school, she worked for several years as an editor, travel writer, and theater critic.
---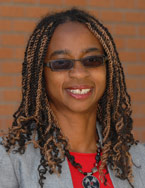 Angela Harris
Professor, School of Law
apharris@ucdavis.edu
Professor Angela P. Harris joined the UC Davis School of Law faculty in 2011. She began her career at the UC Berkeley School of Law in 1989, and has been a visiting professor at the law schools of Stanford, Yale, and Georgetown. In 2010-11, at the State University of New York – University at Buffalo School of Law, she served as vice dean of research and faculty development. She writes widely in the field of critical legal theory, examining how law sometimes reinforces and sometimes challenges subordination on the basis of race, gender, sexuality, class, and other dimensions of power and identity. Most recently, she has begun to apply these insights to the fields of environmental and food justice. She is also interested in the role of contemplative practices, such as mindfulness meditation, in the teaching and practice of law.  Her writings have been widely anthologized and have been translated into many languages, from Portuguese to Korean.
Harris received her bachelor's degree from the University of Michigan and a master's degree in social science (with a specialization in the sociology of culture) from the University of Chicago, where she also received her J.D. She clerked for Judge Joel M. Flaum on the Seventh Circuit Court of Appeals, and then briefly practiced with the firm of Morrison & Foerster in San Francisco before making her way to Berkeley. At Berkeley Law, Harris taught a variety of courses. Along with her friend Luke Cole, she taught the first seminar on environmental justice at Berkeley Law. At the University at Buffalo, along with Professor Stephanie Phillips, she pioneered a seminar called "Mindfulness and Professional Identity: Becoming a Lawyer While Keeping Your Values Intact," and in fall 2012 she brought this seminar to King Hall. She is the recipient of the Rutter Award for Distinction in Teaching from Berkeley Law.
Harris is the author of a number of widely reprinted and influential articles and essays in critical legal theory. She is also a prolific co-author of casebooks, including Criminal Law: Cases and Materials; Race and Races: Cases and Materials for a Diverse America; Gender and Law; and Economic Justice. Among other awards for her mentorship of students and junior faculty, she received the 2008 Clyde Ferguson Award from the Minority Section of the Association of American Law Schools. Harris is a frequent and sought-after speaker at workshops and conferences, and she is active in promoting community among critical legal scholars in legal academia and beyond. She proud of her connection with a law school named after Dr. King.
---
Funie Hsu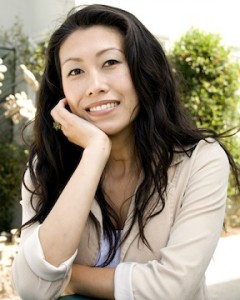 UC President's Postdoctoral Fellow
School of Education
fhsu@ucdavis.edu
Funie Hsu is a UC President's Postdoctoral Fellow in the School of Education. Her work focuses on empire and education, especially as manifested through language instruction. Funie received her B.A. in Asian American Studies at UC Davis in 2001 and worked as an elementary school teacher in the Los Angeles Unified School District for four years. Compelled to investigate the complex schooling conditions she observed as a teacher, Funie obtained an Ed.M. from the Harvard Graduate School of Education in 2006 and a Ph.D. in Education, with a Designated Emphasis in Women, Gender and Sexuality from UC Berkeley.
As the daughter of working class immigrants from Taiwan, matters of social justice have inspired her academic and community endeavors. She researches and teaches topics related to education, language, ethnic studies, women and gender studies, American studies, and socially engaged Buddhism. You can learn more about her work at http://www.funiehsu.com.
Funie is a contributing writer for Turning Wheel Media, a project of the socially engaged/applied Buddhism non-profit, Buddhist Peace Fellowship (http://www.buddhistpeacefellowship.org/). She is also involved with the Oakland based research for justice organization, DataCenter (http://www.datacenter.org/).
---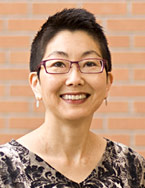 Lisa Ikemoto
Professor, School of Law
lcikemoto@ucdavis.edu
Lisa C. Ikemoto teaches bioethics, health care law, public health law, reproductive rights, law & policy, and marital property at the School of Law.  Her research areas include reproductive and genetic technology uses, health care disparities, and public health law.  More specifically, she focuses on the ways that race and gender mediate access to and impacts of biomedical technology use and health care.  Her recent work addresses reproductive tourism, the ways in which human gamete use links the fertility and biotechnology industries, and the privatizing effects of informed consent.  Professor Ikemoto is also a Bioethics Associate of the U.C. Davis Health System Bioethics Program, and a Faculty Associate of the U.C. Davis Center for Science and Innovation Studies.
---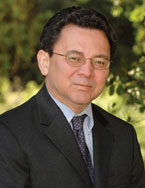 Kevin Johnson
Dean, School of Law
krjohnson@ucdavis.edu
Kevin R. Johnson is Dean, Mabie-Apallas Professor of Public Interest Law, and Professor of Chicana/o Studies. He joined the UC Davis law faculty in 1989 and was named Associate Dean for Academic Affairs in 1998.  Johnson became Dean in 2008.  He has taught a wide array of classes, including immigration law, civil procedure, complex litigation, Latinos and Latinas and the law, and Critical Race Theory.  In 1993, he was the recipient of the law school's Distinguished Teaching Award.
Dean Johnson has published extensively on immigration law and civil rights. Published in 1999, his book How Did You Get to Be Mexican? A White/Brown Man's Search for Identity was nominated for the 2000 Robert F. Kennedy Book Award.  Dean Johnson's latest book, Immigration Law and the US-Mexico Border (2011), received the Latino Literacy Now's International Latino Book Awards – Best Reference Book.  Dean Johnson blogs on ImmigrationProf, http://lawprofessors.typepad.com/immigration/, and is a regular contributor on immigration on SCOTUSblog, http://www.scotusblog.com/.
A regular participant in national and international conferences, Dean Johnson has also held leadership positions in the Association of American Law Schools and is the recipient of an array of honors and awards.  He is quoted regularly by the New York Times, Los Angeles Times, and other national and international news outlets.
A magna cum laude graduate of Harvard Law School, where he served as an editor of the Harvard Law Review, Dean Johnson earned an A.B. in economics from UC Berkeley, graduating Phi Beta Kappa.  After law school, he clerked for the Honorable Stephen Reinhardt of the U.S. Court of Appeals for the Ninth Circuit and worked as an attorney at the international law firm of Heller Ehrman White & McAuliffe. Dean Johnson has served on the board of directors of Legal Services of Northern California since 1996 and currently is President of the board.  From 2006-11, he served on the board of directors of the Mexican American Legal Defense and Education Fund, the leading Mexican-American civil rights organization in the United States.
In 2004, the Minority Groups Section of the Association of American Law Schools honored Dean Johnson with the Clyde Ferguson Award.  In 2006, the Hispanic National Bar Association named him the Law Professor of the Year. Dean Johnson was named the National Association of Chicana and Chicano Studies 2008 Scholar of the Year.  In 2012, he was honored with the Central American Resource Center (CARECEN) Romero Vive Award for his commitment to social justice and immigrants.  In 2003, he was elected to the American Law Institute.
---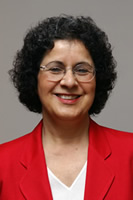 Suad Joseph
Distinguished Professor, Women and Gender Studies
sjoseph@ucdavis.edu
Suad Joseph is a Distinguished Professor of Anthropology and Women and Gender Studies. She received her Ph.D. in 1975, from Columbia University Anthropology. Her thesis title is: The Politicization of Religious Sects in Borj Hammoud, Lebanon. Most of Dr. Joseph's anthropological field research has focused on her native Lebanon. Her early work investigated the politicization of religious sects in Lebanon leading up to the civil war in 1975, questions of ethnicity and state, local community organization and development. That work led her to consider the impact of women's visiting networks on local and national politics, and the relationships between local communities, community organizations and the state. Joseph developed a long-term research program on the interface of gender, family and state in the Middle East, with a focus on Lebanon, but also carrying out comparative work in Iraq.  Her work theorizes culturally situated notions of "self", "rights", "human rights," "citizenship" in the context of different political regimes and in the context of the pressures and processes of globalization. She is currently carrying out a long-term research project following a cohort of children in a Lebanese village, observing , as they grow, how they learn their notions of rights, responsibilities, nationality, citizenship; how these notions come to be gendered; and how the notions are transferred from family arenas into political/public arenas. The project includes analysis of citizenship, family and transnationalism as these families have migrated to the US and Canada over the course of the study.  She also leads a project analyzing the (mis)representation of Arabs, Muslims, Arab and Muslim Americans in majorAmerican print news media.    Joseph is the founder of the Middle East Research Group in Anthropology (which evolved into the Middle East Section of the American Anthropological Association), founder of the Association for Middle East Women's Studies (AMEWS) and the Journal of Middle East Women's Studies.   She founded and leads the Arab Families Research Group (http://arabfamilies.org ) She founded and directs a five-university consortium, including UC Davis, the American University of Beirut, the American University in Cairo, the Lebanese American University and Birzeit University.   She served as president of the Middle East Studies Association of North America.  She is General Editor of the Encyclopedia of Women and Islamic Cultures. She is the founding director of the Middle East/South Asia Studies Program at UC Davis.   She has edited or co-edited 7 books, and published OVER 100 articles in journals and books.  She has been a faculty at the University of California, Davis since 1976 where she is Distinguished Professor of Anthropology and Women's Studies.
---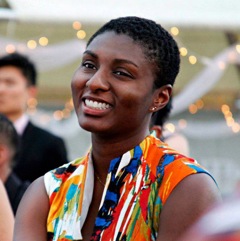 Laurie Lambert
Assistant Professor, African American / African Studies
llambert@ucdavis.edu
Laurie Lambert is Assistant Professor of African-American and African Studies at the University of California, Davis.  She recently completed her doctorate in English and American Literature at New York University.  Her dissertation, Worlds Real and Invented: The Grenada Revolution and the Caribbean Literary Imaginary, brings together literary and historical methods to analyze the competing discourses through which the revolution was narrated and transformed.  Her research and teaching interests include African Diaspora studies, Caribbean literature and cultural history, postcolonial literature and theory, and literatures and cultures of U.S. empire. Lambert is the recipient of numerous awards including the NYU Mellon Dissertation Fellowship, the Social Sciences and Humanities Research Council of Canada Doctoral Fellowship, and the Northeast Modern Language Association Summer Research Fellowship.
Her current book project, "Surviving Empire: Postcolonial Revolution and Trauma in the Caribbean", engages literature and political texts to investigate how the legacy of revolution is altered in the late twentieth and early twenty-first century Caribbean following the independence movement of the 60s and 70s.  Lambert investigates the limits of revolution in the neocolonial context to help us revise our understanding of the relationships between black radicalism, global imperialism, and trauma.
---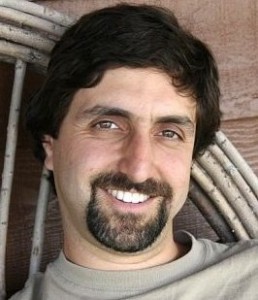 Jonathan London
Assistant Professor, Human & Community Development
jklondon@ucdavis.edu
Jonathan London is an educator, researcher, and community-builder with experience in participatory research, rural community development, and community engaged planning. Jonathan holds a BA in Environmental Studies from Brown University, a Masters in City and Regional Planning and a Ph.D. in Environmental Science Policy and Management from UC Berkeley. As Assistant Professor of Human and Community Development at UC Davis. Jonathan's research addresses conflicts and collaboration in natural resource and environmental issues, with a particular emphasis on marginalized rural communities and environmental justice issues in the Sierra Nevada and the Central Valley. Through the Center for Regional Change, which he directs, London supports inter-disciplinary and engaged scholarship on the social equity dimensions of community and regional development.
---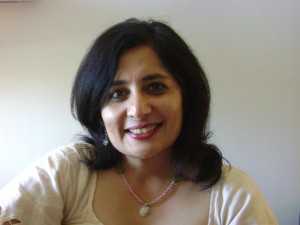 Sunaina Maira
Professor, Asian American Studies
smaira@ucdavis.edu
Sunaina Maira is Professor of Asian American Studies at the University of California, Davis.  She is the author of Desis in the House: Indian American Youth Culture in New York City and Missing: Youth, Citizenship, and Empire After 9/11. She co-edited Contours of the Heart: South Asians Map North America, which won the American Book Award in 1997, and Youthscapes: The Popular, the National, and the Global. Maira is author of two forthcoming books, a a monograph based on ethnographic research, Jil [Generation] Oslo: Palestinian Hip Hop, Youth Culture, and the Youth Movement (fall 2013), and a volume co-edited with Piya Chatterjee, The Imperial University: Academic Repression and Scholarly Dissent (spring 2014). Her new research project is a study of South Asian, Arab, and Afghan American youth and political movements focused on civil and human rights and issues of sovereignty and surveillance in the War on Terror.
Maira was one of the founding organizers of Youth Solidarity Summer, a program for young activists of South Asian descent, and the South Asian Committee on Human Rights (SACH), that focused on post-9/11 civil and immigrant rights issues in the Boston area.  She has also worked with various community and immigrant rights groups and with the antiwar and Palestine solidarity movement in the Bay Area.
---
Beth Rose Middleton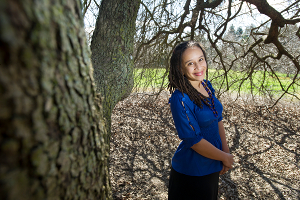 Assistant Professor
brmiddleton@ucdavis.edu
Dr. Beth Rose Middleton (Afro-Caribbean, Eastern European) is Assistant Professor of Native American Studies at UC Davis. Beth Rose was born and raised in the rural Sierra Nevada foothills of central California. Beth Rose's research centers on Native environmental policy and Native activism for site protection using conservation  tools. Her broader research interests include intergenerational trauma and healing, rural environmental justice, Afro-indigeneity, qualitative GIS, and multi-cultural dimensions of conservation, land use, and planning. Beth Rose received her BA in Nature and Culture from UC Davis, and her Ph.D. in Environmental Science, Policy, and Management from UC Berkeley. Beth Rose has published on Native economic development in Economic Development Quarterly, on political ecology and healing in the Journal of Political Ecology, on mapping allotment lands in Ethnohistory, and on using environmental laws for indigenous rights in Environmental Management. Her book on Native land trusts, Trust in the Land, was published in 2011 by University of Arizona Press. Beth Rose currently has papers under review regarding Garifuna site protection in the Caribbean, and the use of Traditional Cultural Property (TCP) designations to protect sites, and is working on a book manuscript on the impacts of hydroelectric development on indigenous lands. Beth Rose collaborates with organizations including the Maidu Summit Consortium and the Roundhouse Council Indian Education Center, and provides volunteer staff support for an emerging alliance of Native Land Trusts.
---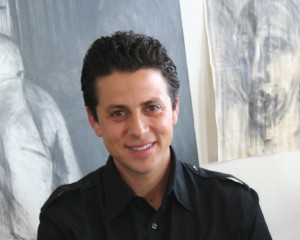 Maceo Montoya
Assistant Professor, Chicana/o Studies
mbmontoya@ucdavis.edu
Maceo Montoya grew up in Elmira, California. He graduated from Yale University in 2002 and received his Master of Fine Arts in painting from Columbia University in 2006. His paintings, drawings, and prints have been featured in exhibitions throughout the country as well as internationally, including the traveling show "Caras Vemos, Corazones No Sabemos: The Human Landscape of Mexican Migration to the United States" and "Inter-viewing Paintings" at the SOMA Museum of Art in Seoul, Korea. Maceo's drawings are featured in David Montejano's Sancho's Journal (University of Texas Press, 2012), an ethnography of the Brown Berets in San Antonio.
As a muralist Maceo has completed a number of public art commissions, including youth-driven projects with the Eastside Arts Alliance in Oakland and the Taller Arte del Nuevo Amanecer (TANA) in Woodland, CA, where he in an affiliated faculty member. His Chicana/o Studies Mural Workshop classes have painted murals at Pacific Coast Producers Tomato Cannery, Yolo County Migrant Head Start, Woodland Community College, and Cache Creek High School. For more information about the mural workshop visit www.ucdmuralarchive.com. Also a writer, Maceo's first novel, The Scoundrel and the Optimist (Bilingual Review, 2010), was awarded the 2011 International Latino Book Award for "Best First Book." In 2013, Latino Stories named Maceo one of its "Top Ten New Latino Writers to Watch." His writings have also recently been published in Eleven, Eleven, The Packinghouse Review, and In the Grove. His second novel, The Deportation of Wopper Barraza, is forthcoming from University of New Mexico Press in spring 2014. Also forthcoming in 2014 is Letters to the Poet from his Brother, a memoir composed of essays, prose poems, and images, to be published by Copilot Press. More information about Maceo's writing and artwork can be found on his website www.maceomontoya.com.
---

Sergio de la Mora
Associate Professor, Chicana/0 Studies
delamora@ucdavis.edu
Sergio de la Mora joined the Chicana/o Studies Program in the fall of 1999. He was born in  Tepatitlán, Jalisco and immigrated with his family to San Francisco when he was five years old. He attended  Mission High School, received his undergraduate degree in Spanish and Latin American literature  from San Francisco State University and his doctoral degree from the Literature Department from the University of  California, Santa Cruz where he studied Latin American and Chicano film, literature, and cultural  studies. His research and teaching interests include Latin American and Chicano/Latino film, video, digital media and literature, third cinema, Queer of Color Critique, and cultural studies, focusing primarily on racialized and sexualized cultural identities and representation in Mexican and Chicana/o & Latina/o popular culture.
His book, Cinemachismo: Masculinities and Sexuality in Mexican Film (University of Texas Press, 2006) was a finalist for the LAMBDA Literary Award in the category of Art and Culture. His current book project, La Tequilera: Lucha Reyes, Ranchera Music and Modernity in Mexico, is a study about Lucha Reyes, the pioneer vernacular music performer  from the 1920s-40s, responsible for defining ranchera music performance as we understand it today.  A key area the book highlights is the transnational flow of culture between Mexico City and Los Angeles and the contributions of queer artists to classic Mexican popular music.
A star study of iconic 1970s actor Isela Vega's participation in sexploitation and art films is included in the anthology Latsploitation, Latin America, and Exploitation Cinema (Routledge, 2009). His oral history about the practice of going to watch Mexican movies in San Francisco's Mission District appeared in Left in the Dark: Portraits of San Francisco Movie Theatres (Charta 2010). A reception study and queer reading of Arturo Ripstein's La reina de la noche (1994) is In Press in Construcciones de la nación en el cine mexicano de la Época de Oro al presente: formas históricas y procedimientos cinematográficos (Vervuert/Iberoamericana). He is also preparing a survey of Mexican masculinities in Mexican film focusing on female masculinity in Matilde Landeta's La negra Angustias (1949) and a queer reading of actor Arturo de Córdova in the Mexican film noir El hombre sin rostro (1950).
A promoter of Latina/o and Latin American cinema, he is a programmer for Cine+mas San Francisco Latino Film Festival.
---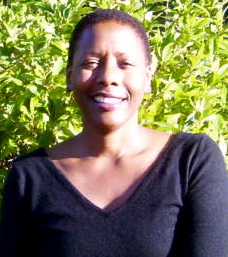 Kimberly Nettles-Barcelon
Associate Professor, Women and Gender Studies
kdnettles@ucdavis.edu
Kimberly D. Nettles-Barcelon joined the Women&  Gender Studies faculty in 2001. Prior to coming to Davis, she received the Ph.D. in Sociology from UCLA and, subsequently, held a post- doctoral fellowship at the University of North Carolina – Chapel Hill and a faculty position at the University of Memphis. Dr. Nettles-Barcelon conducted field research in Guyana with the Red Thread Women's Development Organisation. Based on that research she has written, in her Guyana Diaries: Women's Lives Across Difference (Left Coast Press, 2008), about Black and East Asian women's activism in Guyana using a narrative strategy combining ethnography and autobiography. Most recently, Professor Nettles-Barcelon has published essays in Gastronomica ("Saving Soul Food") and Boom: A Journal of California ("California Soul: Stories of food and place from Oakland's Brown Sugar Kitchen") on issues of food and race. She is also working on a book- length project on women's food entrepreneurship. Dr. Nettles-Barcelon is the Social Science Book Review Editor for the journal Food and Foodways (http://www.tandf.co.uk/journals/titles/07409710.html). Her current research and teaching interests include issues of critical feminist pedagogy, intersectionality; ethnography, autoethnography, and narrative writing; consumption and domesticity; feminism and food; women entrepreneurs.
---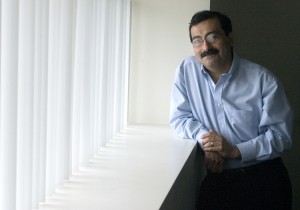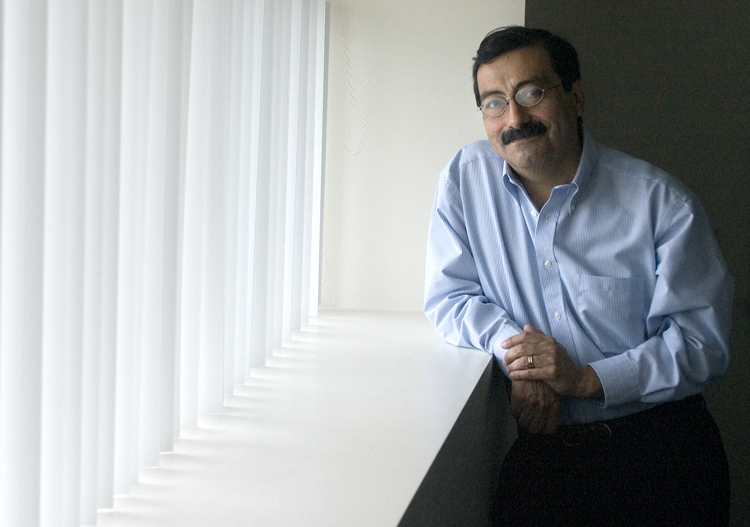 Almerindo Ojeda
Professor, Anthropology
aeojeda@ucdavis.edu
Almerindo E. Ojeda was born and raised in Perú, and holds a BA in Anthropology from the Catholic University in Peru and a PhD in Linguistics from the University of Chicago. After teaching at the University of Wisconsin-Madison for a few years he moved to the University of California at Davis, where he has taught courses in Linguistics, Spanish, and a Freshman Seminar on Art and the Miseries of War.
At Davis, Professor Ojeda became the founding director of the UC Davis Center for the Study of Human Rights in the Americas, and the principal investigator for its flagship project, The Guantánamo Testimonials Project (GTP). The goals of the GTP are to gather testimonies of prisoner abuse at the Cuban base, to organize them in meaningful ways, to make them widely available online, and to preserve them there in perpetuity. Launched in 2005, the GTP is one of the most comprehensive archives of prisoner abuse at Guantanamo, gathering testimony of prisoners and guards, medics and lawyers, psychologists and chaplains, and moles and translators—as well as wide range of military, intelligence, diplomatic, and humanitarian sources.
Based on this research, Professor Ojeda has issued a number of online reports dealing with (a) the underreported the number of juvenile detainees at Guantanamo, (b) the similarities between the circumstances of the first prisoner deaths at Guantanamo and the documented practice of "dryboarding" in a stateside prison, and (c) the "evanescent exonerations" at Guantanamo Bay (among others). Currently, he is engaged in building and online site of remembrance for Camp X-Ray, the original (and now decommissioned) internment camp at Guantanamo. Formally trained as a linguist, Professor Ojeda has also written on Guantanamospeak and the Manufacture of Consent, published in Censored 2013. Dispatches from the Media Revolution (Seven Stories Press).
The Guantanamo research conducted by Professor Ojeda has been featured in Project Censored, Volume 13 (where his dryboarding story was listed as one of the 25 top censored stories of 2013) as well as in a number of local, regional, and national public conferences. In connection with his work in Guantánamo, Professor Ojeda has also organized a number of public events with award-winning journalist Amy Goodman. Through the use of videoconferencing, these events allowed former prisoners to interact with American audiences and with former guards—the latter being a historical first.
In 2006, Professor Ojeda organized a workshop on The Neurobiology of Psychological Torture in collaboration with the UCD Center for Mind and Brain. The proceedings of this workshop appeared as The Trauma of Psychological Torture, a volume in the series Disaster and Trauma Psychology published by Praeger.
In 2009 Professor Ojeda convened The Davis Group, a gathering of military and civilian lawyers, human rights defenders and academics that drafted specific recommendations for investigating U.S.detention policies and practices post 9/11.
The Center for the Study of Human Rights in the Americas welcomes inquiries from the campus community and offers internships to students. Professor Ojeda can be reached through the Center's website, located at http://humanrights.ucdavis.edu.
---
Patricia D. Quijada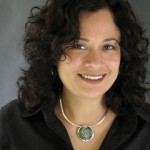 Associate Professor, School of Education
Pdquijada@ucdavis.edu
Patricia D. Quijada is an Associate Professor in School Organization and Educational Policy in the School of Education. Social justice lies at the root of Quijada's academic work and she is committed to producing new knowledge and extending research in the field of school leadership, youth development and gender studies in educational contexts. Quijada's research projects currently center on examining how leadership practices, adult-youth relationships, Indigenous epistemologies, and school-base and national policies impact access and persistence rate for Native American and Chican@ students in Pk-20 systems and through the professoriate.
---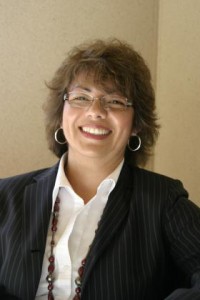 Gloria Rodriguez
Associate Professor, School of Education
gmrodriguez@ucdavis.edu
Gloria Rodriguez is an Associate Professor in the School of Education. Her research interests center on education finance/resource allocation and educational leadership from a critical, social justice perspective. In current projects, she is exploring notions of educational investment that reflect efforts to build upon community strengths in order to address community needs within and beyond educational settings. Rodriguez also engages in research and campus activities that focus on the educational conditions and trajectories of Chicana/o-Latina/o communities, other communities of color, and low-income populations in the U.S.
---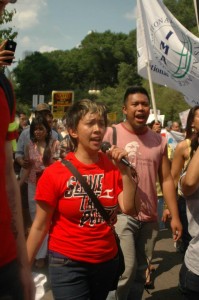 Robyn Rodriguez
Associate Professor, Asian American Studies
rrodriguez@ucdavis.edu
Robyn Rodriguez earned her Ph.D. in sociology from the University of California, Berkeley. Her first faculty position was at Rutgers University in New Jersey. Rodriguez is now Associate Professor of Asian American Studies at the University of California, Davis. The daughter of Filipino immigrants, Robyn Magalit Rodriguez grew up in the Bay Area. She has been an activist since she was an undergraduate at UC Santa Barbara nearly twenty years ago. Then, as now, Rodriguez has been a staunch advocate for immigrant workers' rights.
Fundamentally, Rodriguez's work is about the ways in which globalization and neoliberalism have reconfigured states and citizenship. Both in the Philippines and in the United States, her scholarship is driven by concerns about how the state and citizenship are shifting under these conditions, and Rodriguez asks what these policies mean for those who are defined as foreign or other. Her book, Migrants for Export: How the Philippines Brokers Labor to the World (University of Minnesota Press, 2010), which has recently won awards from the Association of American Geographers and the Association for Asian American Studies, examines how and why the Philippines has come to be amongst the top purveyors of low-wage gendered and racialized migrant workers globally. Rodriguez's work also pays attention to migrant labors political transnationalisms, focusing on the ways in which migrant workers fight back or resist. She has been tracking the transnational Philippine migrant labor movement for a long time, and she continues to do so in San Francisco. Her next book, In Lady Liberty's  Shadow: Race and Immigration After 9/11 (Rutgers University Press, forthcoming in 2015) shifts attention from the Philippines to the politics of race and immigration in the U.S. with a specific focus of Latino immigrants' struggles.
Rodriguez's background in Asian American studies informs her work as a scholar-activist. Asian American studies emerged out of student movements that rethought access to education and raised questions about the politics of knowledge production: who is able to produce knowledge? for what purpose? Many of the demands for departments like Asian American studies were demands for education and scholarship that was relevant to communities that have been long left out of the university. She is very much inspired by that tradition. She uses the skills she has developed as a researcher to contribute to communities. For example, she is working on a participatory action research project for Filipino caregivers in the Bay Area. She was asked by the Filipino Community Center of San Francisco to be part of a process of helping to equip the workers with the tools to do some basic research about themselves. The research prompted the migrant workers to self-organize and in December 2012, they formed Migrante Northern California. Scholars can and should engage with publics beyond the academy and this is the kind of work that prompted her to go into the professorship to begin with. Indeed, alongside her scholarly work, Rodriguez has always worked an activist. She was the founding member of the League of Filipino Students, the Committee for Human Rights in the Philippines as well as the Collective for Critical Filipino/ Filipina Studies in the Bay Area. Being back in Northern California has allowed her to come full circle in many ways.
---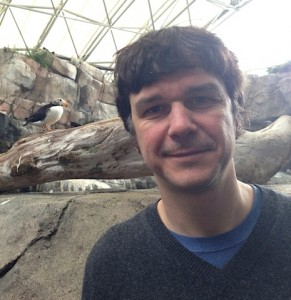 Justin Spence
Assistant Professor, Native American Studies
jspence@ucdavis.edu
Justin Spence is an Assistant Professor in the Department of Native American Studies. He is a linguist specializing in the indigenous languages of North America, many of which are no longer being spoken today due to various forms of economic and political coercion. He is committed to the idea that language reclamation and revitalization efforts in the United States and worldwide are an assertion of people's fundamental right to communicate with each other using whatever language suits them. His research and teaching in support of these efforts are thus a means of assisting indigenous communities' broader goals of preserving their cultural heritage and achieving self-determination.
---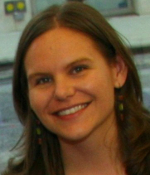 M. Anne Visser
Assistant Professor, Human Ecology
mavisser@ucdavis.edu
M. Anne Visser (Ph.D. Public and Urban Policy, New School University 2011) is an Assistant Professor of Community and Regional Development in the Department of Human Ecology at the University of California, Davis. Her research interests include the informalization of work and employment, low-wage labor markets, and alternative modes of labor market regulation and governance of the informal economy across emerging, transitioning, and advanced capitalist economies. Her work combines quantitative (survey and official aggregate data) and qualitative (ethnography) research methods. Her research focuses on the economic integration and inclusion of marginalized populations, specifically the impact of state policy and socially-based labor market interventions on the quality of work and employment outcomes experienced by these populations in informal and low-wage labor markets in the United States, South Africa, and transitioning economies of Eastern Europe. Her recent work has appeared or will appear in* American Review of Public Administration, Economic Development Quarterly, International Migration, Social Science Quarterly, Economic Development and Cultural Change, Human Resources Management Journal, Journal of Public Budgeting Accounting and Financial Management, and the Journal of Developmental Entrepreneurship.
---
Elisa Joy White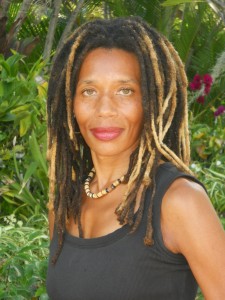 Associate Professor, African American / African Studies
ejowhite@ucdavis.edu
Elisa Joy White is an Associate Professor of African American and African Studies. She completed a PhD in African Diaspora Studies at the University of California at Berkeley, where she also received a MA in African American Studies. She also holds a MA in Media Studies from the New School University and a BA in Theatre from Spelman College. Before joining the UC Davis faculty in 2013, she was an Associate Professor of Ethnic Studies at the University of Hawai'i at Mānoa. Dr. White's research interests and publications address lesser-examined African Diaspora sites, Black European Studies, the social and cultural dimensions of globalization (transnational, cosmopolitan and new diaspora communities), the construction of racial and ethnic identities, human rights, and new media studies. She is currently conducting research on deportations and the experiences of African Diaspora communities during the current European economic crises in Ireland and Spain. Dr. White's recent book, Modernity, Freedom and the African Diaspora: Dublin, New Orleans, Paris, was published by Indiana University Press (2012).
---